ONLINE PHARMACEUTICAL RETURNS INVENTORY PROGRAM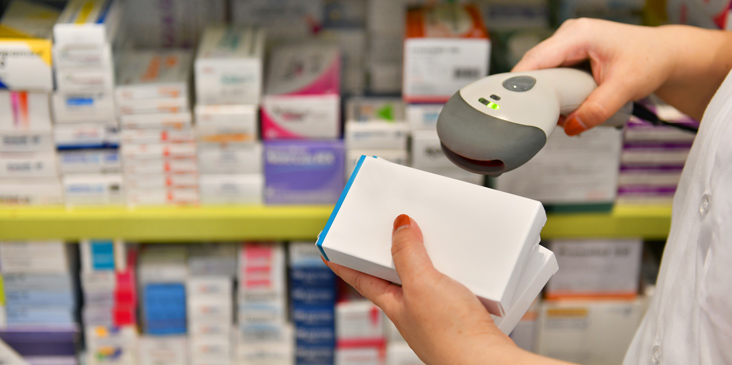 In addition to comprehensive pharmaceutical returns reporting, GRx offers a convenient pre-return online inventory program where customers can effortlessly:
Inventory expired pharmaceuticals to be returned, including Schedule II-V Controls
Generate and save printable reports as excel or pdf files
Generate a preprinted Return Authorization
Print Box labels and prepaid FedEx shipping labels for returns
Our Returns on the Web (ROW) online inventory program:
Has the convenience of 24/7 accessibility, so pre-return inventory can be done at any time
Stores up to 3 years of inventory data, making the pharmacy's inventory accounting easy
Is USB scanner compatible, for added convenience and ease of use
When using the ROW program, customers simply enter product NDC#, Product Name, and/or Vendor Name. Using an extensive NDC database, our system will provide the associated product details. Once the item has been identified, the customer simply enters the product Lot#, Expiration Date, and Quantity.
ROW does not impose time limits on the online inventory process. For user flexibility and convenience, each inventory session can be paused and saved for completion at a later time. Each session will remain open for additional inventory items until an RA and shipping label(s) have been generated.
Customers new to the program will receive a free remote consultation from one of our experienced and knowledgeable team members, who will guide the customer on how to use the program. Upon request, additional remote consultations can be scheduled, also at no additional fee.
For more information regarding our online inventory program, please contact our Customer Service Department by telephone at 1.800.473.2138 or by email at custmrsvc@guaranteedreturns.com. Team members are available Monday-Thursday (9 a.m. – 5 p.m. EST) and Friday (8:30 a.m. – 4:30 p.m. EST)