FAQs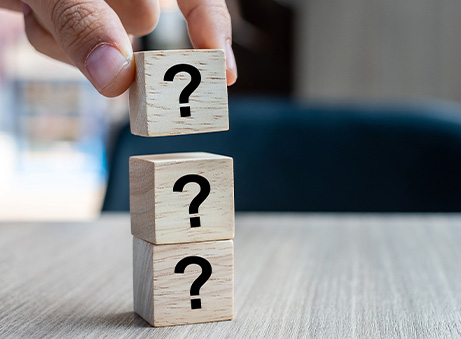 IS GRX LICENSED IN ALL STATES REQUIRING OUT OF STATE LICENSURE?
Yes, Guaranteed Returns® is fully licensed and compliant with the DEA, DOT, EPA, FDA, OSHA, PDMA and RCRA and all state boards of pharmacy, where required.
HOW DO I UPDATE MY ACCOUNT INFORMATION?
Your account information can be updated in the Customer Portal. Sign-in to access your account. Then go to Profile, choose Account Profile to submit an account profile update.
DO YOU HAVE LOCAL SERVICE REPRESENTATIVES?
We have local representatives available in certain regions. Customer qualification for On-Site Service is subject to return volume threshold and regional availability.
HOW DO I START USING GRX FOR MY PHARMACEUTICAL RETURNS?
Simply click on create a new account and complete the required information. You will need to attach a copy of your DEA license or State Board of Pharmacy License as well as copy of a recent wholesaler invoice. You will be able to obtain a Return Authorization form with instructions for making your first return, and our Customer Service team will contact you to set up your account.
HOW DO I TRACK MY PHARMACEUTICAL RETURNS ONCE I HAVE SENT THEM TO GRX?
All customers have access to the customer portal, a comprehensive online reporting tool that provides visibility to all phases of pharmaceutical returns processing. A variety of reports provides information at each stage of the customers return process.
HOW ARE CONTROLS HANDLED?
With On-site Service, Representatives are trained to safely inventory, sort and secure all controlled products for shipping, and have the authority to prepare and execute DEA 222 forms required for the transport. Customers are provided a detailed CIII-CV manifest and a copy of a DEA 222 form for their CIIs. CIIs are placed in tamperproof bags and an RFID label is affixed to every box containing controlled products.
With a Mail-In Service, customers are provided access to our Customer Portal where they can inventory their CII-CV products and request a DEA 222 form for their CII products. Once request has been made for a DEA 222 form, GRx will execute and mail the customer a DEA 222 form via USPS.
Upon arrival at our licensed processing facility, boxes are scanned, and all controls are sent to our highly secured Controls Vault for sorting and processing. DEA# RD0188311
WHAT PRODUCT CAN I RETURN TO GRX?
• CII-CV Controls
• Rx, OTCs, AND RECALLS
All returned items are subject to manufacturer's return policy terms.
WHAT PRODUCTS ARE NOT ACCEPTABLE FOR RETURN TO GRX?
REGULATED MEDICAL WASTE including (dispensed or used):
• Syringes
• IV bags
• Needles
• Catheters
• Surgical Kits
• Gloves
• Surgical dressings and Bandages
• Transdermal Patches
• Cultures and Stocks of Infectious Agents
• Pathological Tissue
• Body Parts and Fluids
• Blood
• Plasma
• Infectious Substances
• Scalpels
• Spill Kits
• Red Bag Waste
HAZARD CLASS EXAMPLES OF EXCLUDED ITEMS:
• Flammable Gas Propane Cylinders, CO2 Cartridges
• Non-flammable Gas oxygen, Blood Gas Calibration Cylinders
• Toxic Gas Hydrogen Sulfide Cylinders
• Flammable liquid Ethyl Chloride, Ethyl Ether, Ammonia Permeation Tubes
• Flammable Solid Zinc Powder
• Oxidizer Peracetic Acid
• Organic Peroxide Sterilant Concentrate
• Toxic Arsenic, Cadmium, Barium, Chromium, Elemental Mercury, Mercury Thermometers
• Infectious substances, Bio-Hazardous Materials
• Radioactive Uranyl Nitrate
• Corrosive Formaldehyde, Liquefied Phenol
• Miscellaneous Bio-containers or Bio bags of mixed pills containing Coumadin, Resorcinol, Cytoxan, Chemotherapy drugs, etc.
• Batteries of any kind
ADDITIONAL PROHIBITED ITEMS:
Loose Mixed Pills in Bags or Containers, Acids and Bases for Compounding, Unidentified or Un-labeled Liquids, Powders or Solids, Dental Medication, Silver Amalgam, Veterinary medication, Animal Tissues or Feed, Fire Extinguishers, Picric Acid, Cooking or Industrial oils, Medical Devices.
For Waste disposal options, go to our Pharma Disposal Services
CAN GRX HANDLE MY 340B PRODUCTS?
Yes, GRx can process 340B returns. Customers must establish a separate account for 340B product, to ensure proper pricing and identification prior to reporting to the manufacturer. To create an account for your 340B returns, click on the following link Create a New Account
CAN GRX HANDLE MY USP800 PRODUCTS?
Yes, GRx can handle and process your USP800 returns. As per USP800 guidelines, facilities are responsible for identifying, separating, packaging, and labeling all USP800 products for proper handling by GRx. Once received by GRx, these products will be handled using Protective Personal Equipment (PPE) and stored in a safe and secure area for proper disposal.
WHAT IS YOUR PROCESS FOR RECALLS?
Recalled product can be returned to GRx in the same box with your other return goods. Our processing system will automatically identify the product as a recall. GRx provides a detailed manifest of recalled products, available on our Customer Portal
For additional questions, please contact our Customer Service Department by telephone at 1.800.473.2138 or by email at custmrsvc@guaranteedreturns.com. Team members are available Monday-Thursday (9 a.m. – 5 p.m. EST) and Friday (8:30 a.m. – 4:30 p.m. EST)