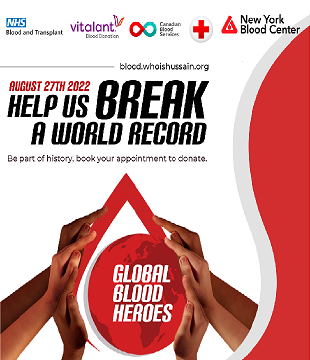 Holbrook, NY, August 27, 2022
Summertime is always a challenging time for The New York Blood Center (NYBC)…and as part of our commitment to our community, GRx employees step up to donate life-saving blood to help meet that challenge.
We are proud to have hosted this year's GRx blood drive as part of the August 27th Global Blood Heroes Day, a worldwide drive to rally 50,000 blood donors in 20 countries across six continents. With the NYBC blood mobile conveniently parked at our Holbrook facility for the morning, 24 of our employees rolled up their sleeves and became part of the solution to our current blood emergency.