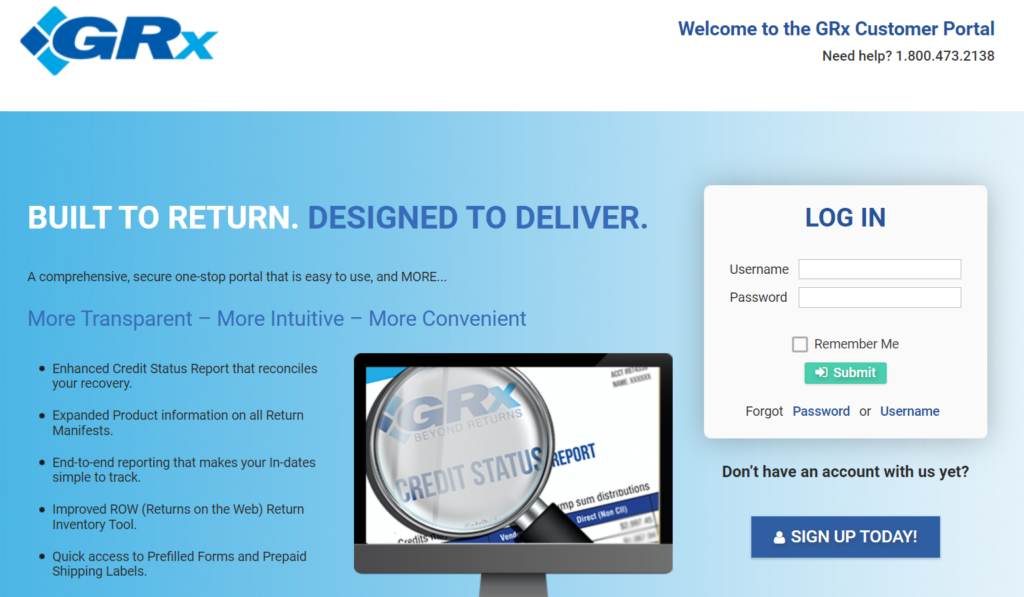 Reverse Distributors consistently remind customers to visit their Customer Portal. It's full of important information, data, and forms! But what specifically will you find in the portal and why does it matter.

We have compiled the top three reasons why you should sign-on to your Reverse Distributor's customer portal.

Manifests – What's Happening with my Product
One of the first reasons customers visit a Reverse Distributor's portal is to confirm that their shipments have been received.
While in the portal, they also review box level inventory manifest reports which provide a box-by-box snapshot of their return, reports that list all items processed, reports by disposition (returnables, non-returnables, in-dates, non-returnable hazardous, or recalls) and reports by DEA class (Unscheduled, CII-CV, and CII) products.
Everything you need to know about your product.

Credit Recovery Reports – What's Happening with my Credit
Visit your Reverse Distributor's Customer Portal to find out the status of your credits. Credit recovery and reconciliation reports provide details on:
Gross and net credits recovery
Service fee summaries
Individual manufacturer returns and Estimated Return Values
Adjustments
Check Numbers and more!
Comparative/Analytic Reports – What can I learn from my Returns
A fortunate by-product of the pharmaceutical returns process is data that can be turned into valuable business intelligence. Valuable business intelligence can showcase opportunities, vulnerabilities, and trends for the future.

Case in point. For many pharmacies, the most valuable information may come from the non-returnable manifest, and the reasons products have been deemed ineligible. This segment of the return data represents financial loss on the part of the pharmacy, as these items have no recoverable value.

For example, a recurring high volume of partially dispensed product can be indicative of inventory or dispensary practices that need improvement. These practices can be changed to reduce the number of opened units or unsealed packages, while still meeting the normal consumption needs of the pharmacy.

At GRx, your pharmaceutical returns data and analytics are readily accessible and available in a variety of formats on the Customer Portal. Comparisons are easy with three-years of returns data available on the portal. Business intelligence data for your pharmacy may be available in your RD's portal.
Chat with us on our website, send us an email or give us a call at 1.800.473.2138 to learn more or if we can be of assistance with your next expired product return.