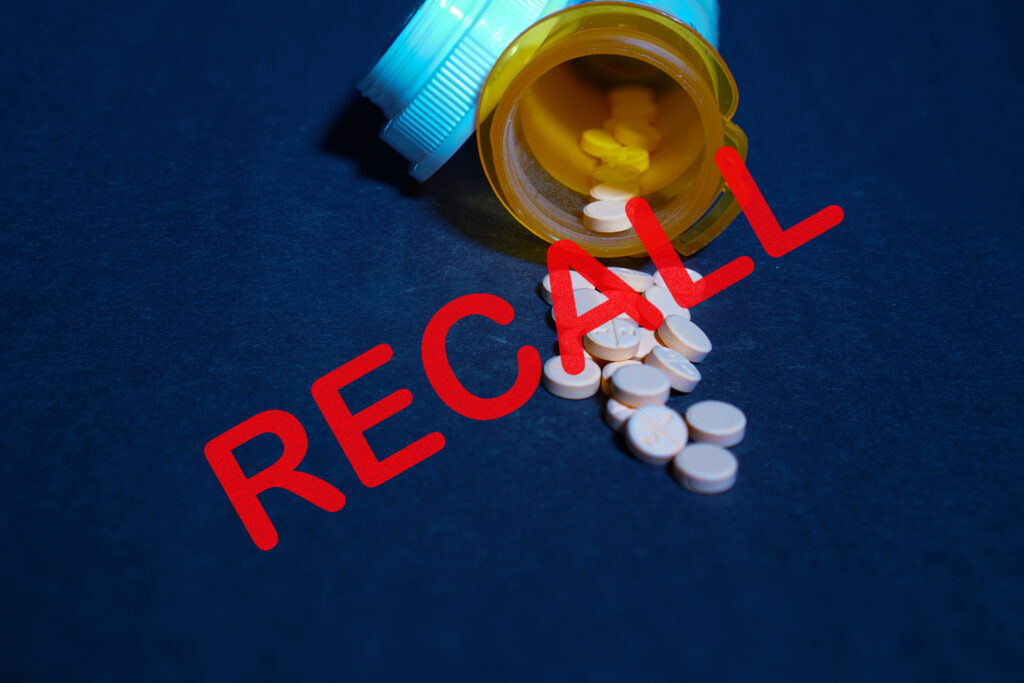 You know that recalls happen when a drug becomes dangerous to the consumer.
But do you know that recalls may be sent back with regular expired pharmaceutical returns?  We've heard from customers that it is simpler and faster to return recalls to GRx than directly to the recalling manufacturer.
Send back Recalls to GRx in 4 Easy Steps
1. Place recalled product in a bag separate from regular expired returns
2. Write "RECALL" on bag
3. Include Recall notice/paperwork with the return, if available
4. Box and ship with regular returns
Next Steps for Recalls
GRx maintains a database of current recalled NDCs, and lot numbers and any recalls sent to GRx are processed using this information. Appropriate returns processing actions are taken in accordance with the recall instructions. Almost all recalls are returned to manufacturers since most recalls require that manufacturers take possession of the defective product so they can be sure it is all accounted for.
For GRx customers, Recall Manifests are available in the Customer Portal after the product has been processed. The manifest will show recalls that were processed in each cycle.
Contact our Customer Service department at 1.800.473.2138 with any questions you may have about how recalled products are processed at GRx or any questions regarding your next expired returns service.